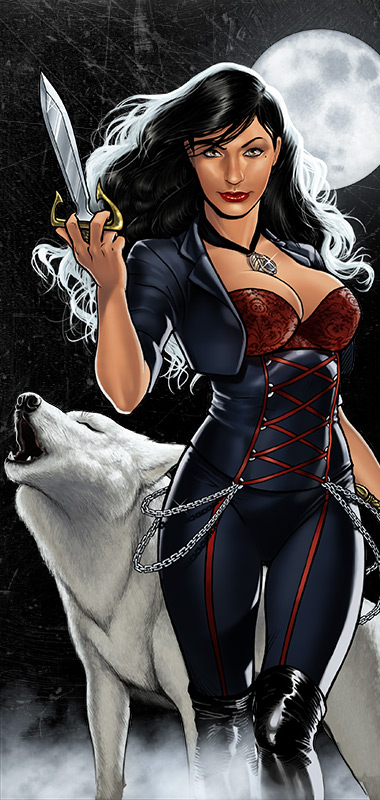 They say, "If you die in your dreams, you die in real life..."
For half-Native American Minx, this is not superstition; it is reality. Once a struggling young artist in New York City, Minx's life is changed forever after suffering a vicious attack and slipping into a coma. But she doesn't wake in the same world she left; rather, she finds herself in Dreamtime, the alternate reality that humans inhabit when they sleep. With this transition comes great revelation and profound responsibility as Minx evolves into a sophisticated warrior, charged with protecting her Native people from a complex agenda that seeks to transform nightmares into realities and realities into nightmares. But Minx's role as vigilante is not born from random coincidence: it is the result of elaborate conspiracy, ancient prophecy, and devastating betrayal…
STORY BY ANDREA GRANT, MINX ILLUSTRATIONS BY REY ARZENO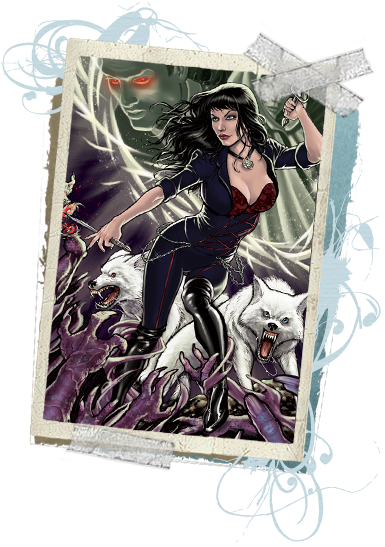 MINX: RUN ME WITH THE WOLVES
Exclusive Preview of the Animated Series
The Coast Salish believe that Wolves are the spirits of deceased hunters, and they are considered ancestors. Wolves are often called upon to act as helpers in the earthly realm.
Minx is a young Native woman who has left her Tribe in the Pacific Northwest to move to New York City, where she dreams of becoming a famous artist. One day, Wolves begin to reveal themselves to her.
The mission of the Wolves is to protect Minx from harm and remind her of her origins and her place in the Tribe. Her challenge is to listen to the Wolves as they guide her toward her ultimate destiny as a Warrior in Dreamtime.
CREDITS
Animatic: Stephanie "Bas" Trackman"
Spoken Word: Andrea Grant
Orchestration: James Goudreault